Cities need clean air and public space to make them inhabitable, but sometimes developers, governments, and even architects forget that. Density, mobility, and profit have too often trumped gardens and trees when planning for new urban environments. Not so Eco Boulevard, a new development in Madrid's Vallecas neighborhood designed by Ecosistema Urbano.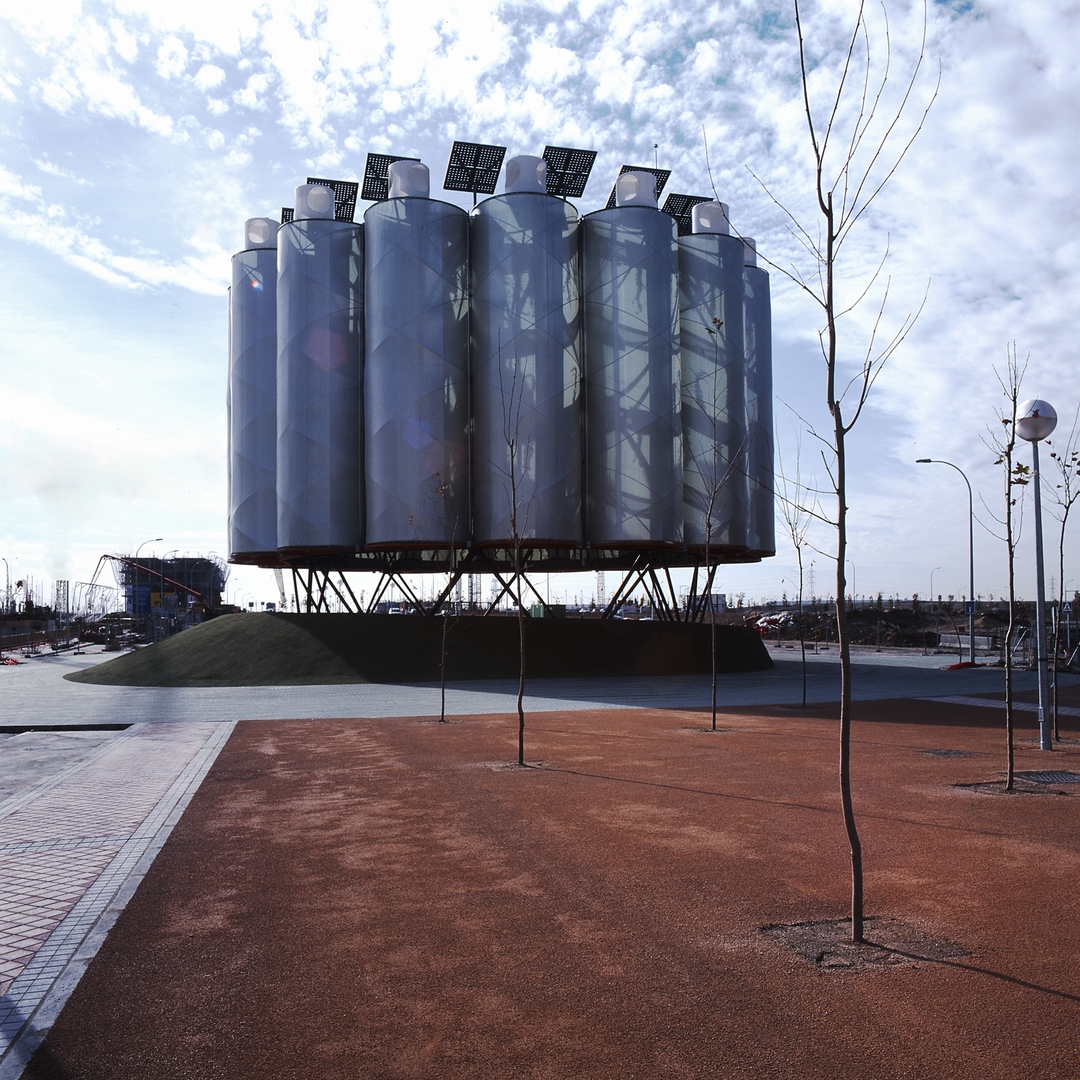 Hardware by Bat Spain and Air Solutions.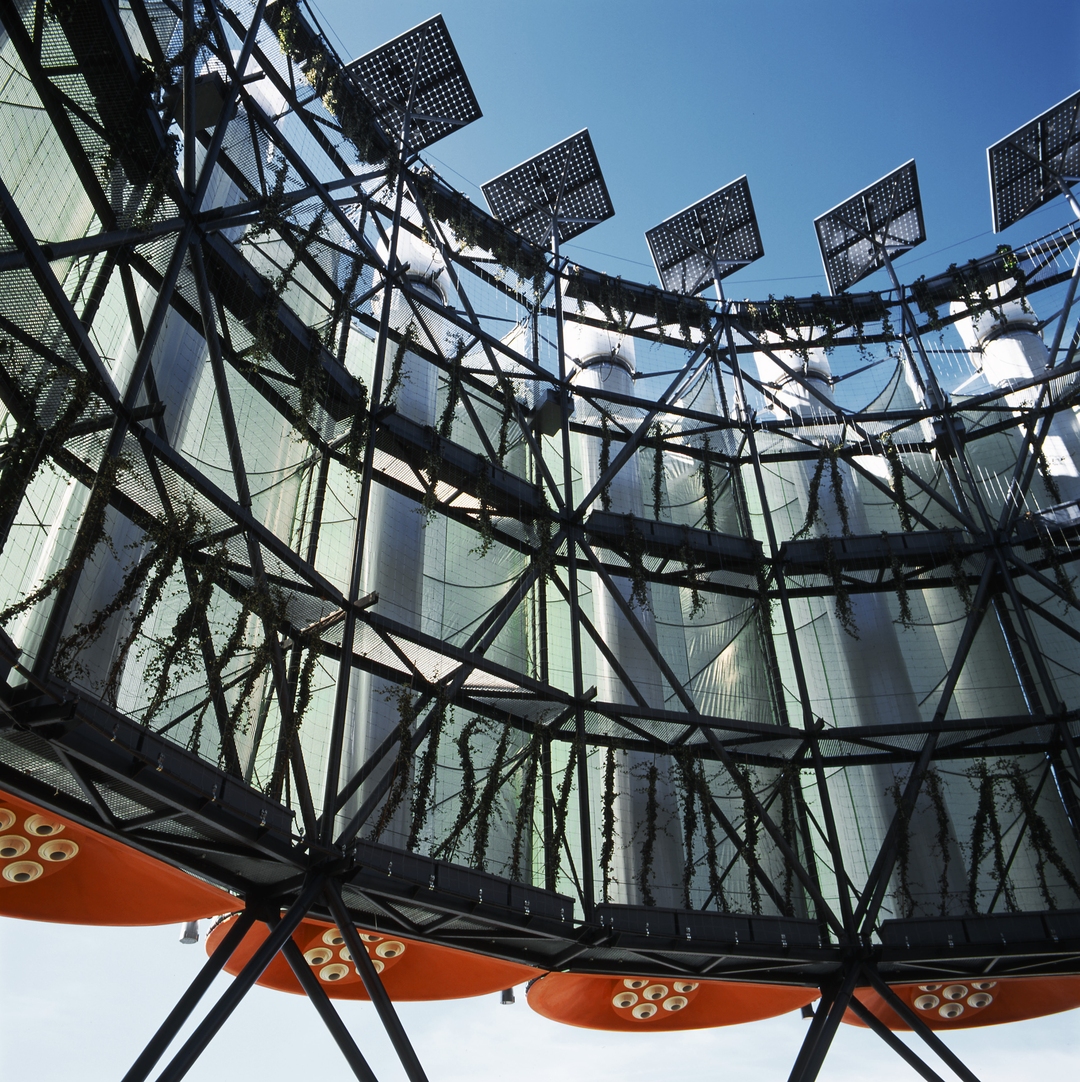 Photovoltaic Systems by Isofoton.
Eco Boulevard seeks to meet the quality-of-life needs of urban dwellers through a series of temporary pavilions. These structures, called "Air Trees," run along Vallecas' concourse, providing nodes for social activity.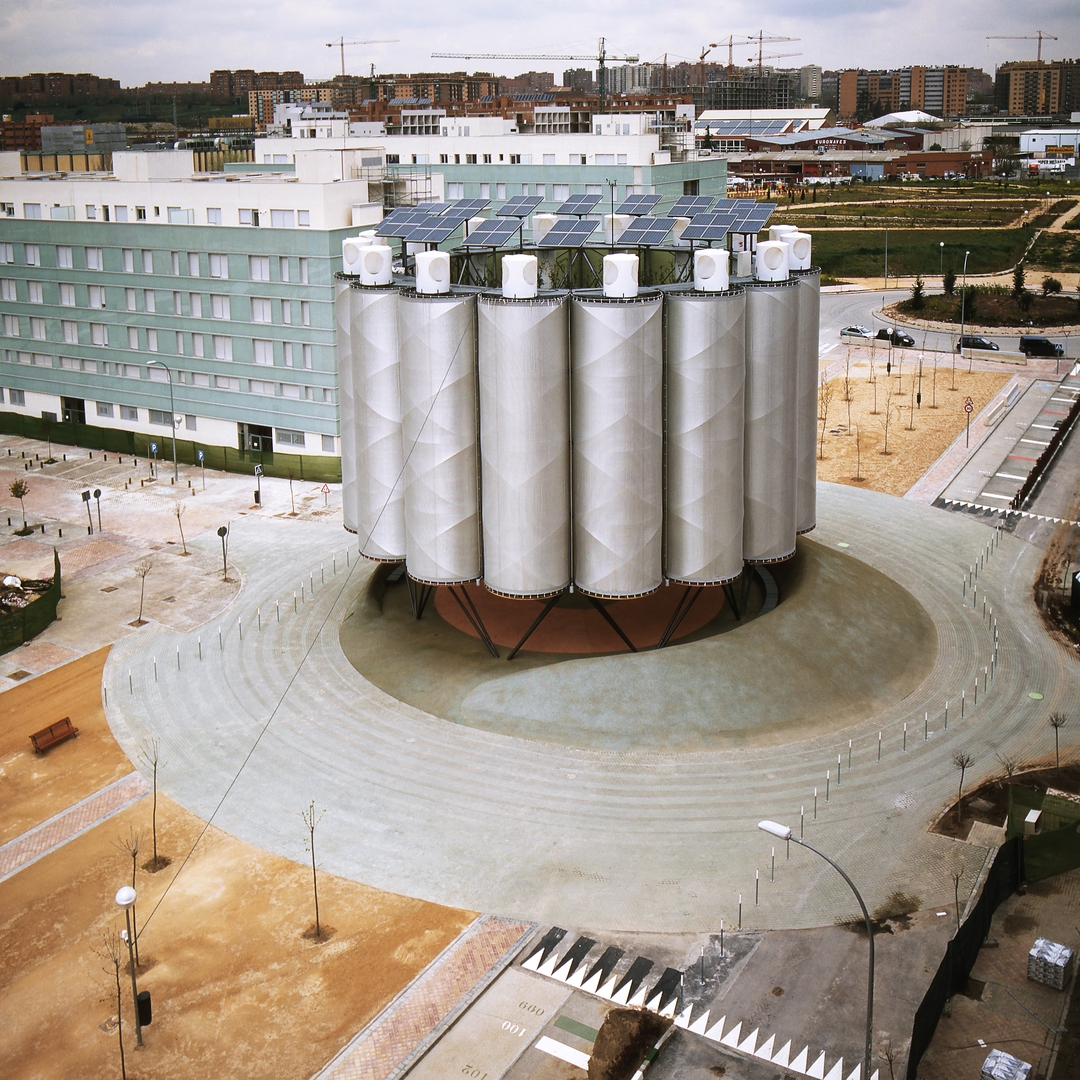 Hardware by ClimatizacindeInvernaderos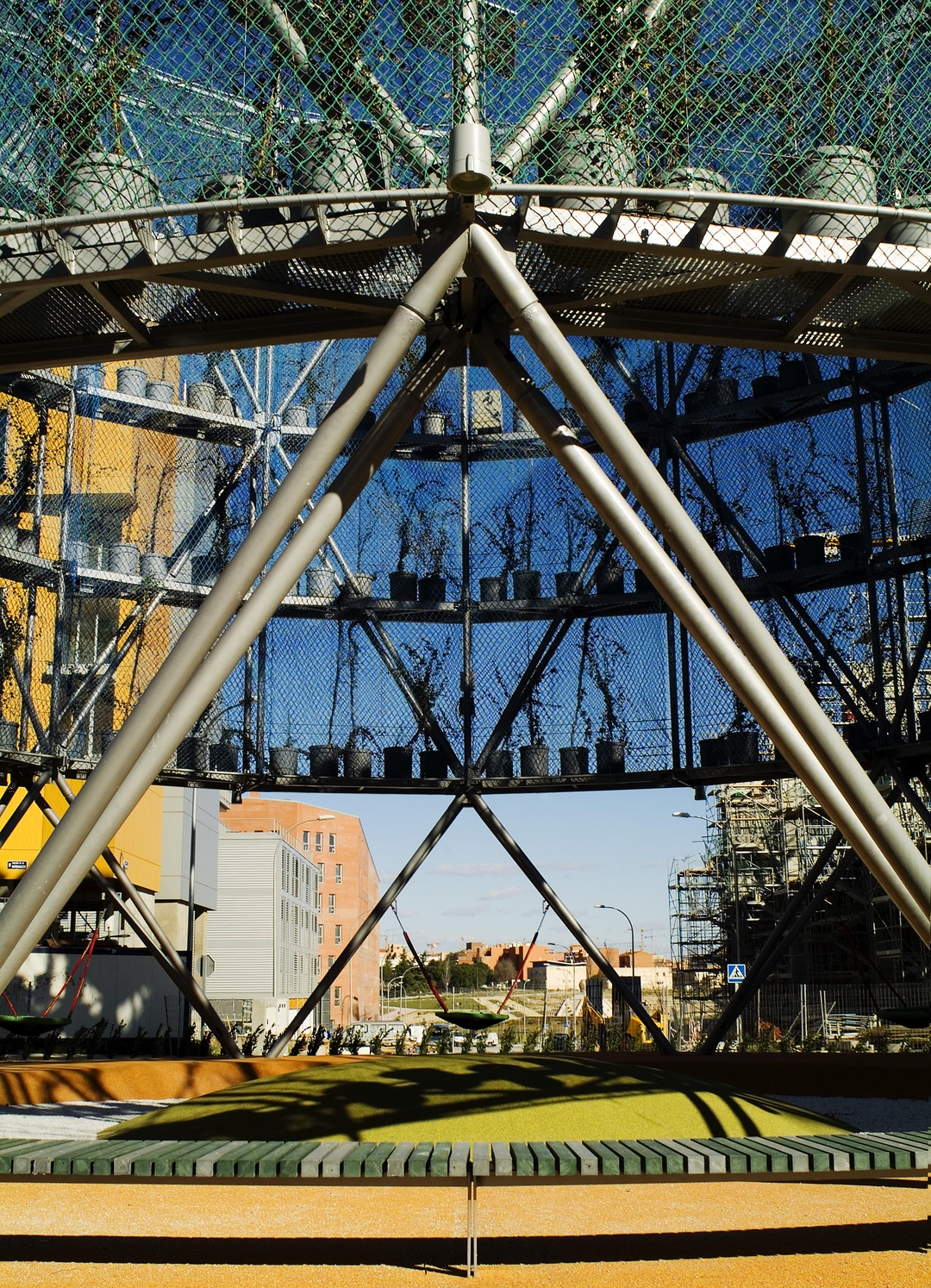 Hardware by Edward J. Darby & Son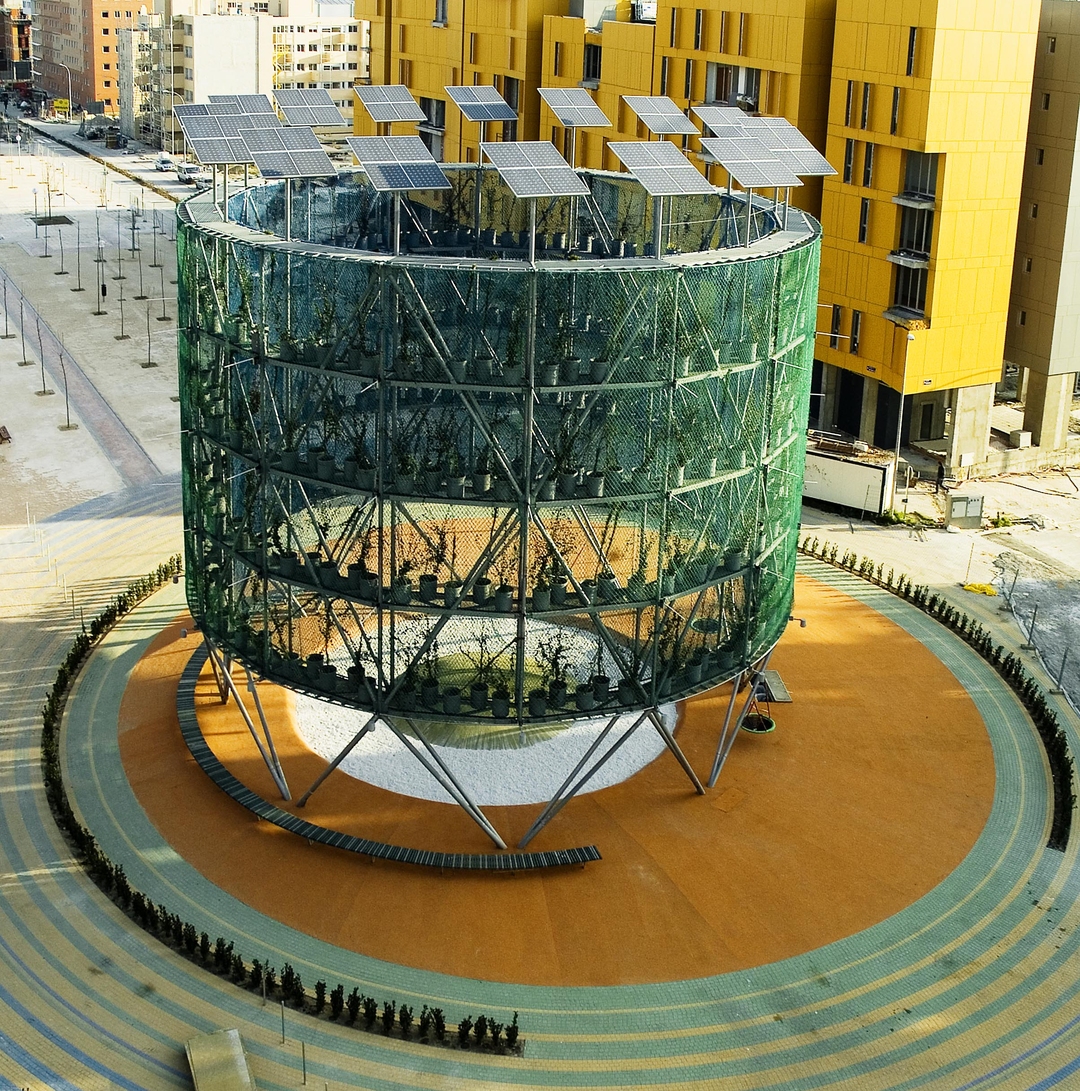 Hardware by Serma Equipamiento Urbano S.L.. and Trox
The architects used recycled industrial materials such as plastic, greenhouse fabric, and rubber tires to construct the air trees. And the structures aren't only made of sustainable materials; each pavilion is itself sustainable as well. A crown of photovoltaic panels supplies energy for water fountains as well as power outlets for computers, concerts, and other activities. Excess electricity produced by the solar panels is sold to the municipality and pays for maintenance of the boulevard. Plants ring the interior of the column, purifying the air and supplying humidity. This results in a system of evaporation and condensation that supplies natural air conditioning making the inside of the each pavilion 8 to 10 degrees cooler than the surrounding environment.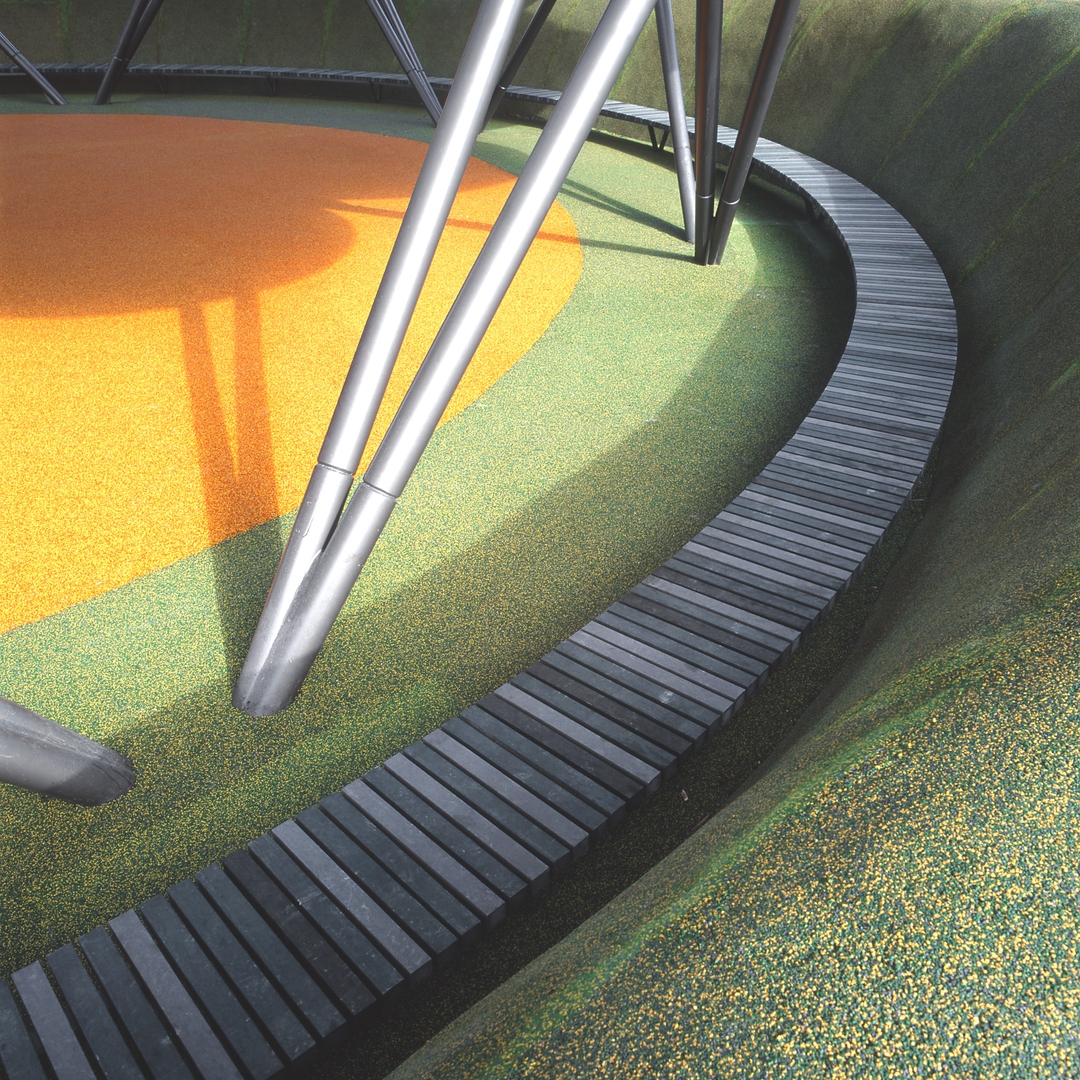 Benches by Eco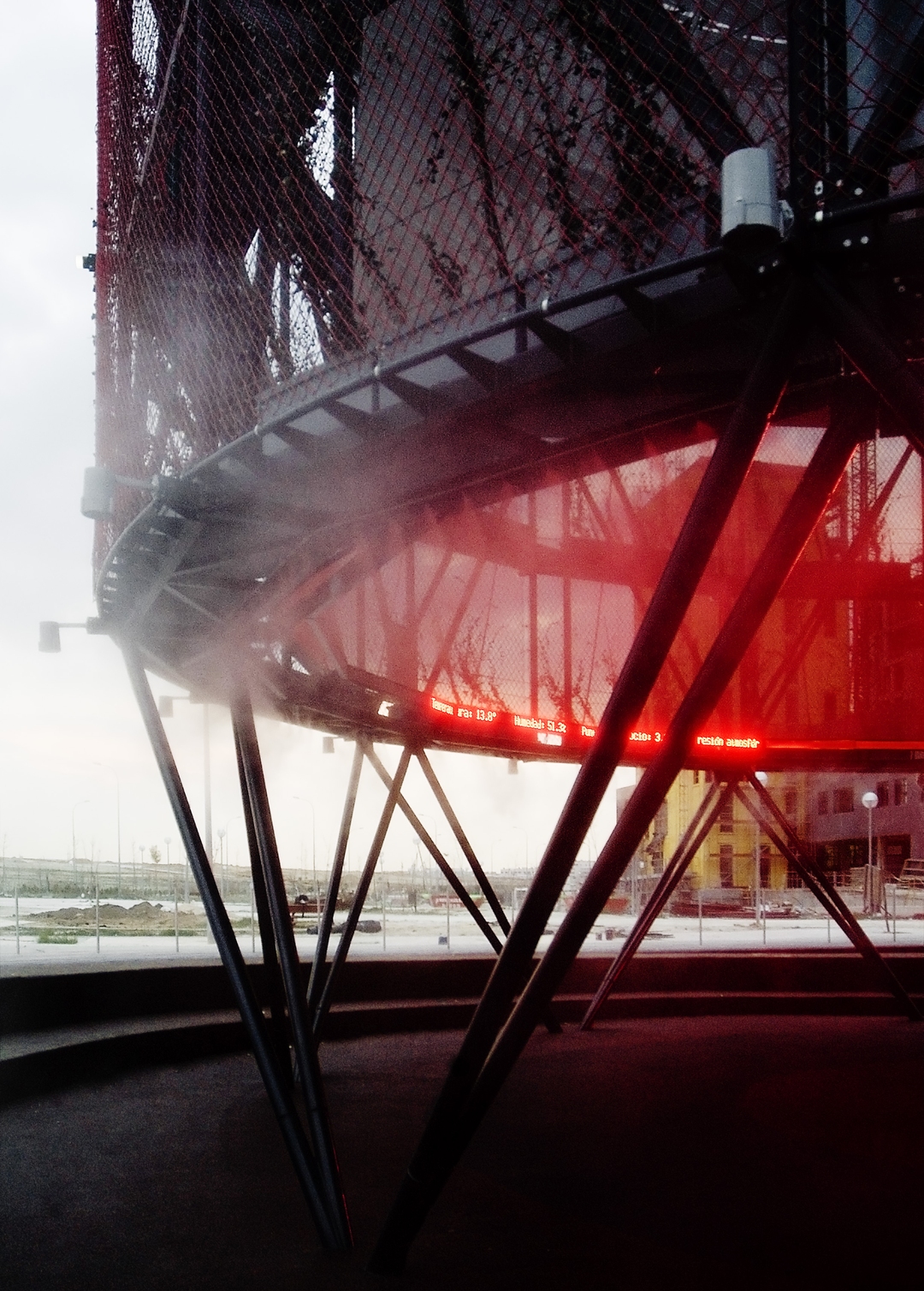 Lighting by Nova Lighting.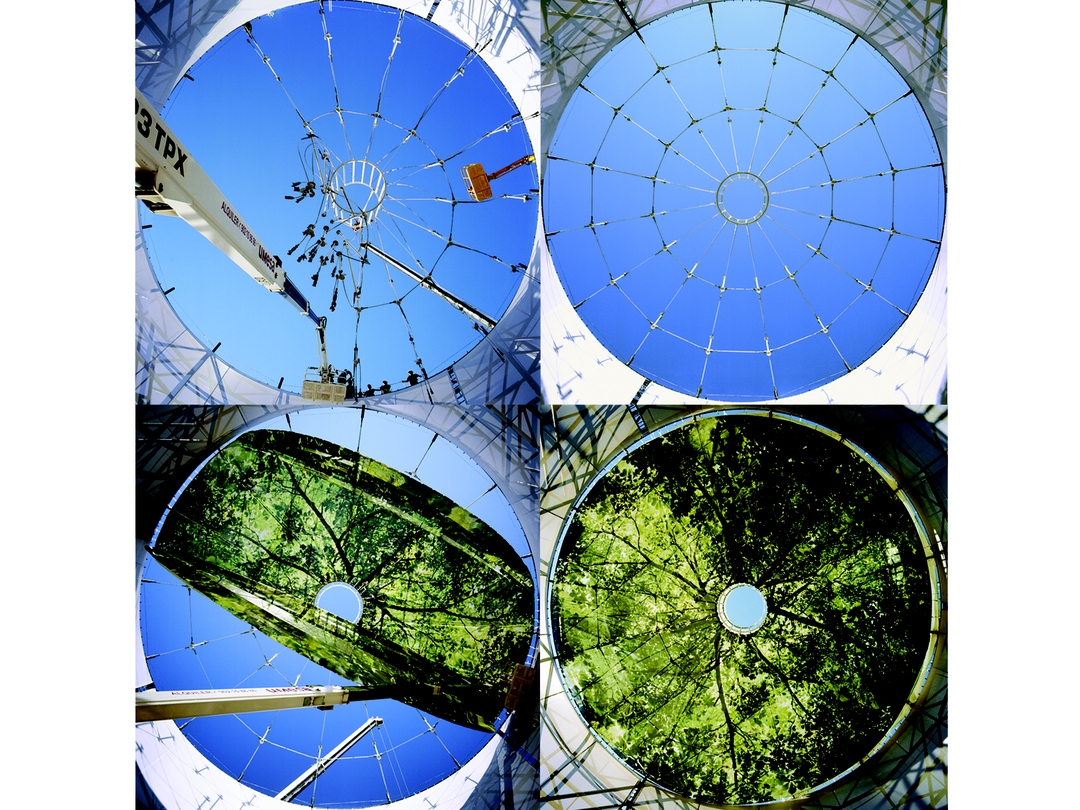 The goal for the Eco Boulevard is to eventually be filled with trees. Once that happens the need for the "Air Trees" will be mitigated, and they can be disassembled and taken elsewhere, with the community replacing or adopting their voids in ways it sees as most pressing.